1st VICE COMMANDER: RICHARD HIPP
FINANCE OFFICER:

WILLIAM KEARNS

*ADJUTANT:

DAN PARKER

IMMEDIATE PAST COMMANDER:

ROGER STUDER

2nd VICE COMMANDER:

DON HIXON

*JUDGE ADVOCATE:

ROGER STUDER

SGT. AT ARMS:

DAVID BOWERMASTER

*SERVICE OFFICER:

JACK THOMSON

CHAPLAIN:

FRANCIE BURNS

HISTORIAN: Vacant
*Appointed Position
************************************************
VICE PRESIDENT: RICH HIPP
TREASURER: WILLIAM KEARNS
SECRETARY: DAN PARKER
PRESIDENT EMERITIS: ROGER STUDER
************************************************
1st VICE COMMANDER -
RICHARD HIPP
FINANCE OFFICER - WILLIAM KEARNS
ADJUTANT: DAN PARKER
IMMEDIATE PAST COMMANDER/JUDGE ADVOCATE:
ROGER STUDER
2nd VICE COMMANDER - DON HIXON
SGT.-AT-ARMS - DAVID BOWERMASTER
CHAPLAIN - FRANCIE BURNS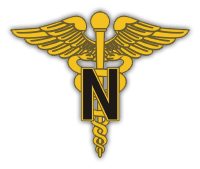 HISTORIAN - VACANT
SERVICE OFFICER - JACK THOMSON
************************************************
EX. COMMITTEE - GARY CARLSON
EX. COMMITTEE - DALE GILLESPIE
EX. COMMITTEE - PETE POHOLIK
EX. COMMITTEE -
JACK THOMSON
******************************
LOUNGE MANAGER - VACANT
FINANCIAL MANAGER -VACANT
******************************
The American Legion
Preamble to the Constitution
FOR GOD AND COUNTRY WE ASSOCIATE OURSELVES TOGETHER
FOR THE FOLLOWING PURPOSES:
To uphold and defend the Constitution of the United States of America;
To maintain law and order;

To foster and perpetuate a one hundred percent Americanism;

To preserve the memories of our former members and the associations of our members and forefathers in all wars;

To inculcate a sense of individual obligation to community, state and nation;

To combat the autocracy of both the classes and the masses;

To make right the master of might;

To promote peace and goodwill on earth;

To safeguard and transmit to posterity the principles of justice, freedom and democracy;

To consecrate and sanctify our friendship by our devotion to mutual helpfulness.